MUSIC & ART
LIVE
CONCERT HAPPENING at LA MAISON HANTEE – OCTOBER 1ST 2022 -21 heures- 10 Rue Boris Vian MARSEILLE 12003 – 5 euros ou prix libre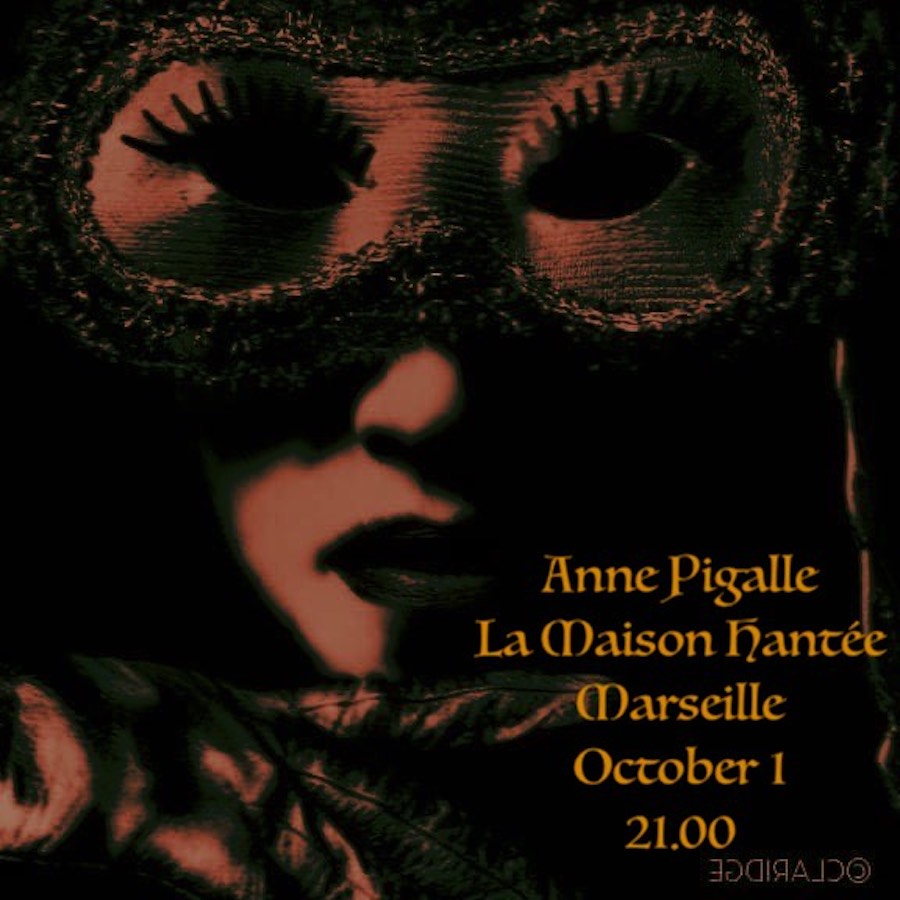 ********************************************************************************************************************************************POSTPONED TIL AUTUMN — LONDON August 4th : LE SALON AMEROTIQUE Project Space – POSTPONED: A Salon Concert with Music , performance, poetry and guests 7-9 pm £10 ( includes a free drink ) 183-185 Bermondsey Street London SE1 3UW – POSTPONED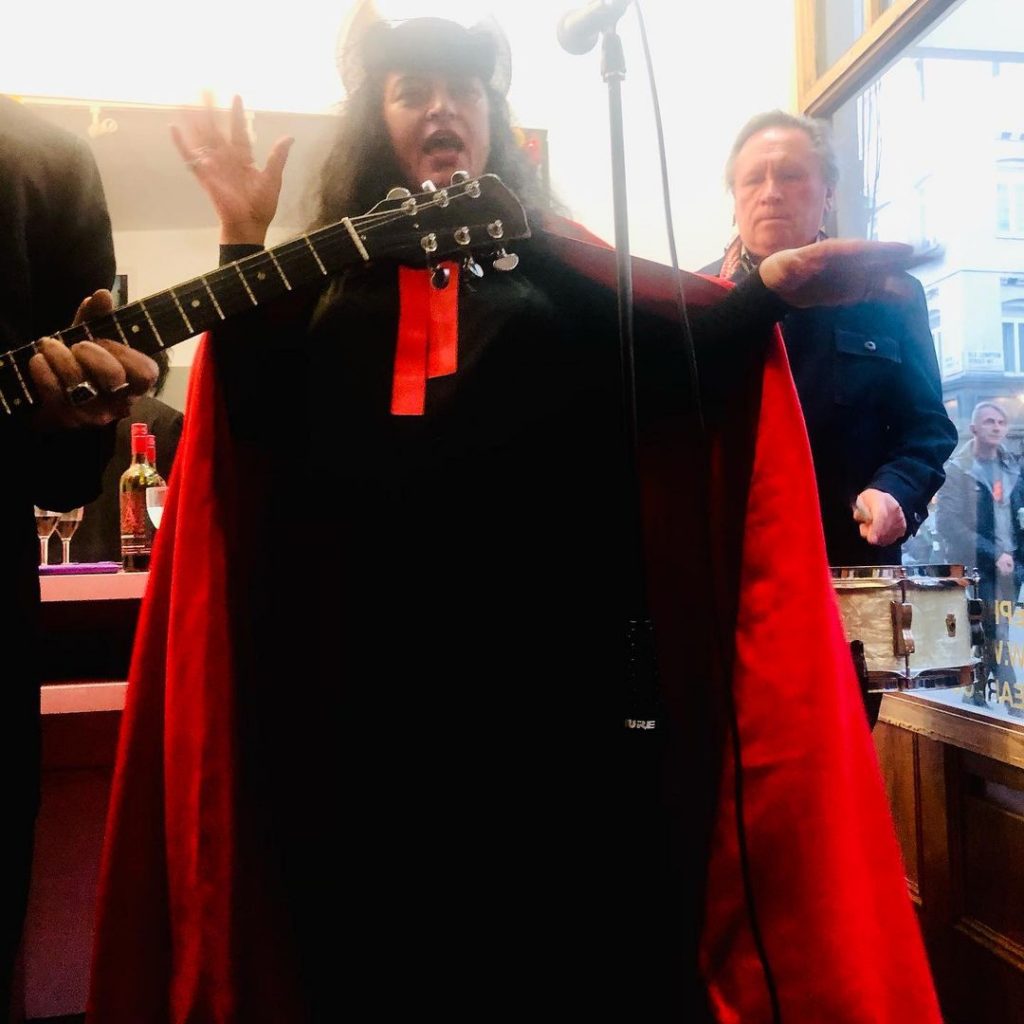 +++++++++++++++++++++++++++++++++++++++++++++++++++++
NEW

 

The PIGALLE ETSY SHOP 

: 

first art prices on Etsy ! 

https:

//www.etsy.com/uk/shop/PIGALLESHOP?ref=seller-platform-mcnav
Recent concert at Crazy Coqs
******************************************************************************

NEW ! THE DEAL A limited Art edition EP CD/USB , 5 new songs;
A few painted Usb keys of The Deal £15 all incl.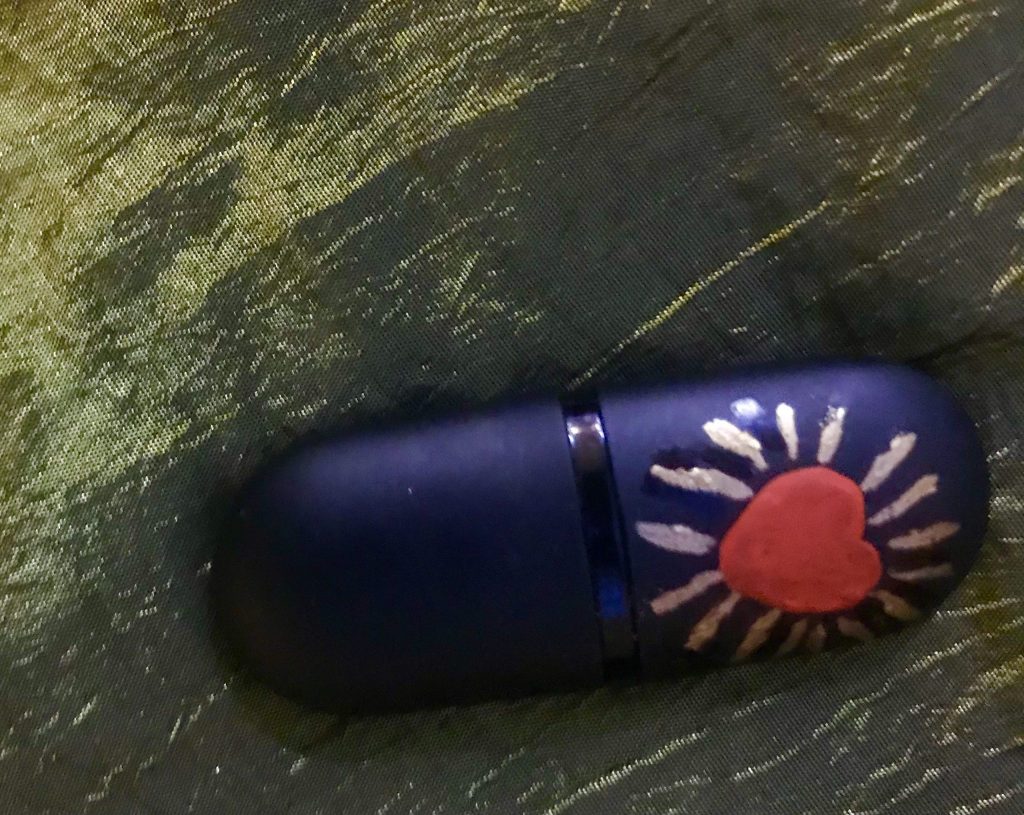 Review by Ian Canty in Louder than War. October 2021 :
https://louderthanwar.com/anne-pigalle-the-deal-extended-play-review/?fbclid=IwAR0QSb6JXJ4HY0M-7hrAaDgy-CnXP7W-0kiwOmyf2BYMk_WJnJz1Luqcovs
OPTION 1 The Deal EP ( £25 UK postage ) The Deal EP ( £30 worldwide postage )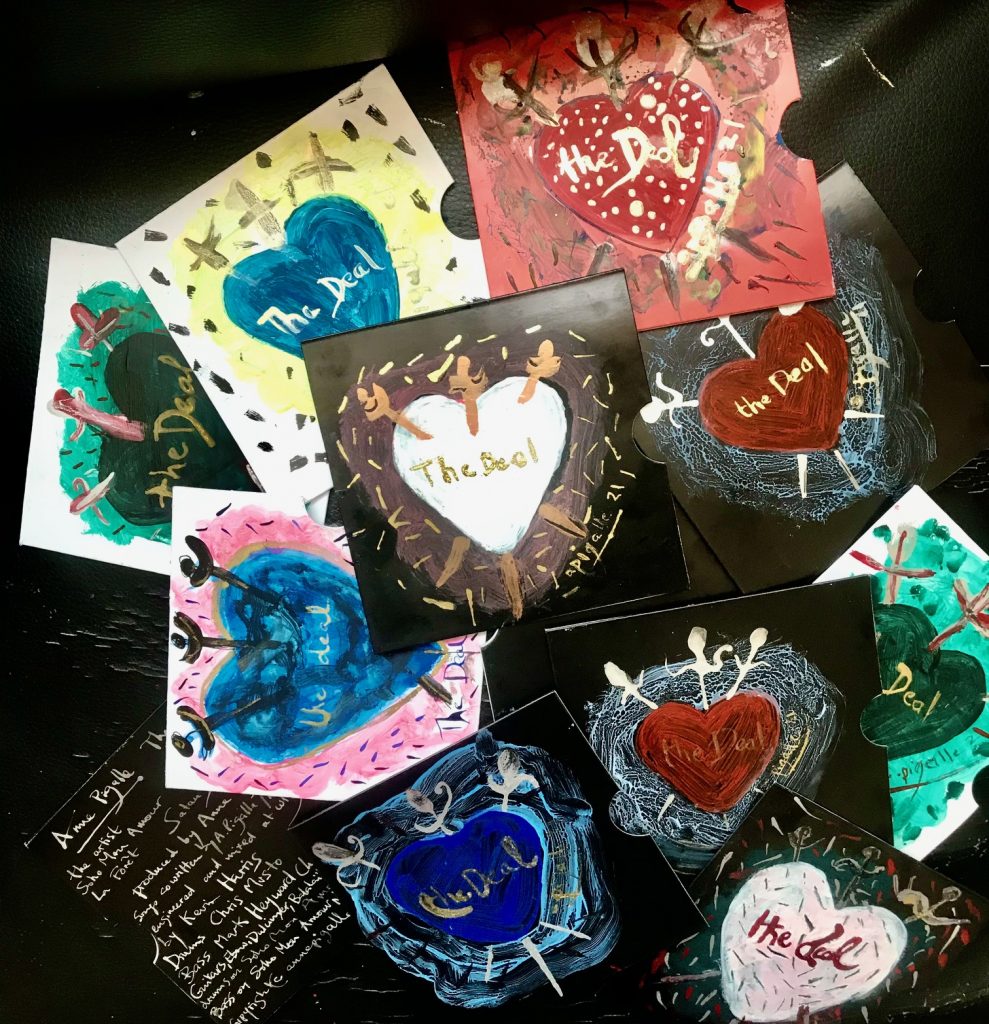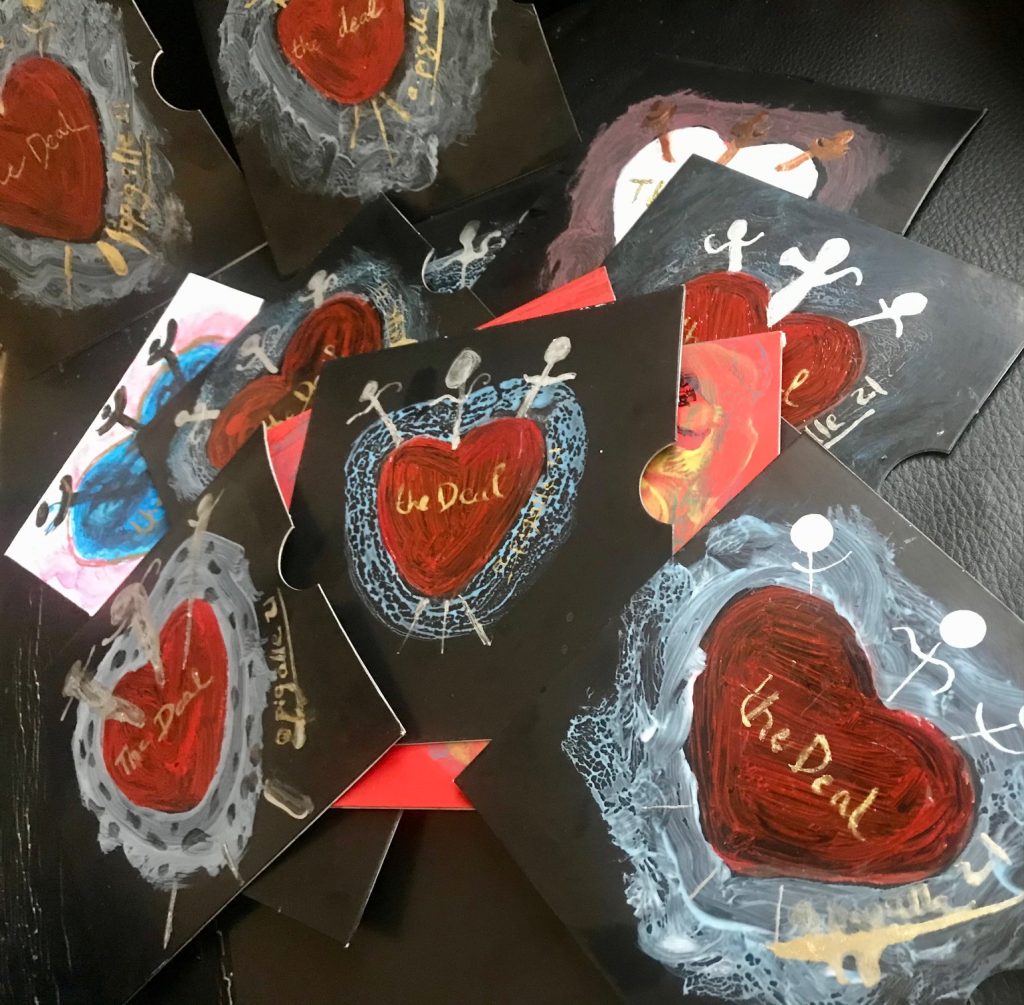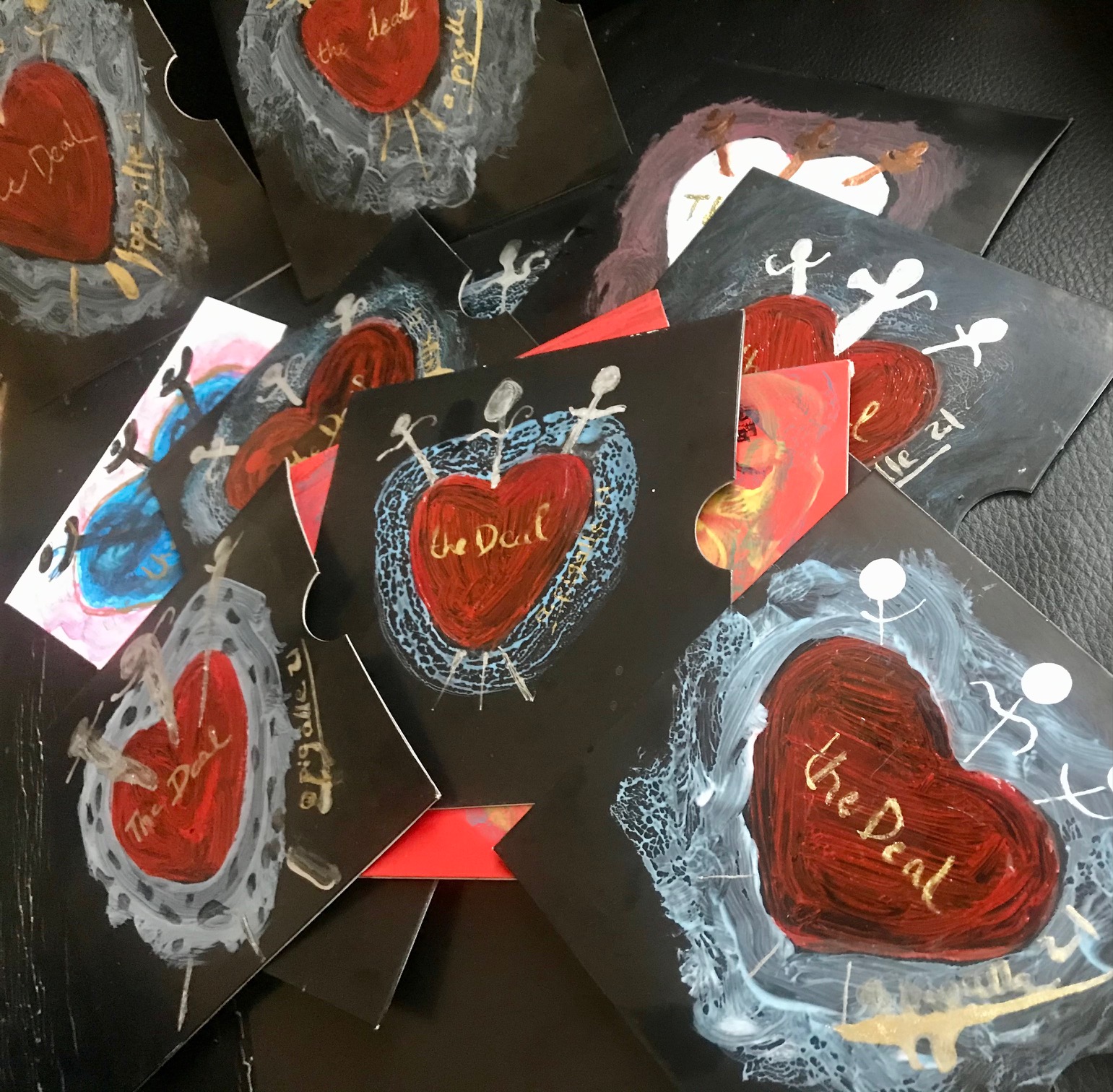 ** THE DEAL, a 5 songs EP, 'live in the studio'
Soho Mon Amour , La Forêt, Satan's Diamonds, The Deal, The Artist
Produced by Anne Pigalle, engineered and mixed at W11 studios by Kevin Harris. Drums Chris Musto, Bass Mark Hayward Chaplin, Guitars, ebow, dulcimer, accordeon, balalaika and drums on Soho Mon Amour Nick Farr, bass on Soho Mon Amour Neil Anderson, songs co written by Anne Pigalle and Nick Farr, copyright Ⓒ Anne Pigalle 2021
*************************************************************
PLEASE SUPPORT THE ARTIST AND BUY MATERIAL FROM 1990 ONWARDS HERE SO THE ARTIST CAN SEE SOME OF THE MONEY FROM THEIR WORK MANY THANKS ❤️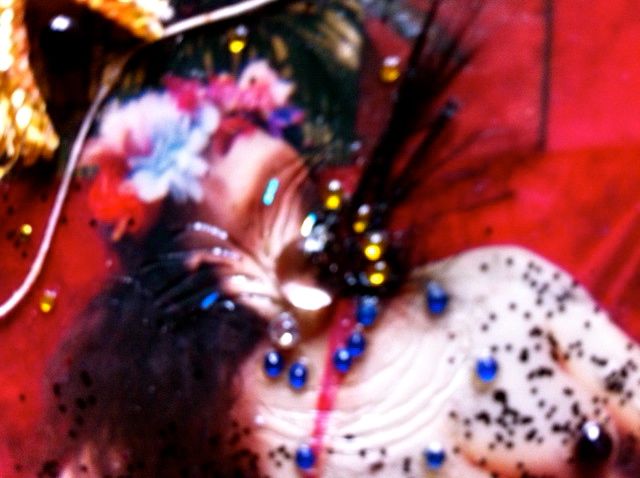 NEW ! HAVE YOUR PORTRAIT DONE !
Ask for rates ➡️ ART SHOP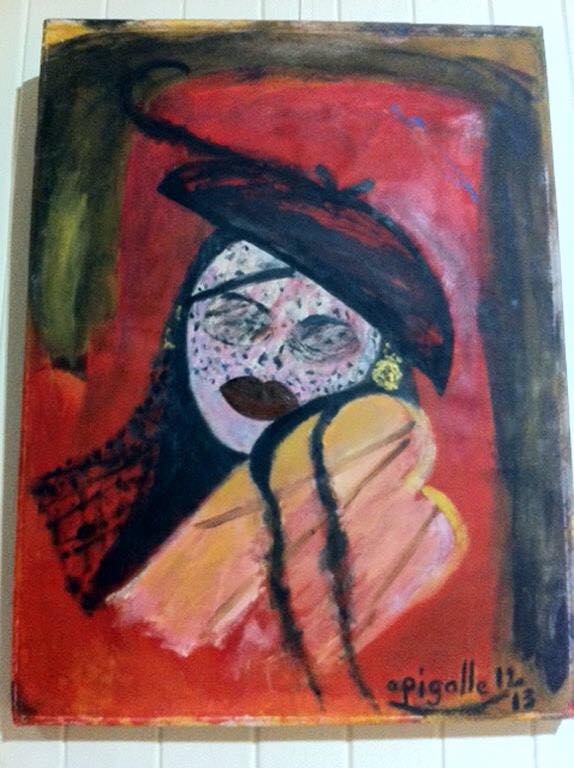 *************************************************************
MUSIC
ECSTASE VINYL £30 ( p&p included ) ECSTASE CD £15 ( p&p included )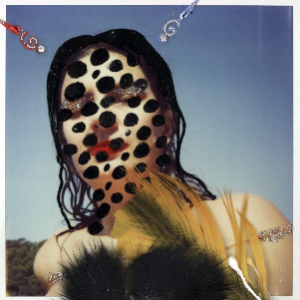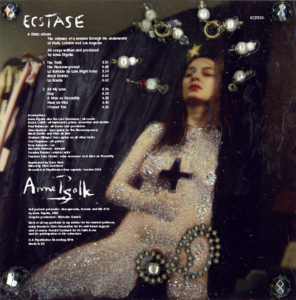 ECSTASE, on vinyl, only 900 copies, numbered and signed -ask your  dedication 
                     A filmic album
The odyssey of a woman through the underworld of Paris, London and Los Angeles
                           All songs written and produced by Anne Pigalle
MOJO: Written, produced and powerfully sung by Pigalle, Ecstase is her most satisfactory album to date. 10 songs progressing from melancholy to True love via Black Dahlia, the unsolved 1947 murder case, inspiring overripe art rock noir a la Bowie's Diamond Dogs, while La Ballade du Late Night Soho and the playful A Man on Picadilly with Terry Edwards jaunty sax echo Hunky Dory. Accordeon waltz Oh My Love is cabaret chanson nonpareil, while I Found You has the sumptuously affecting romanticism of early Roxy Music.'  Matt Snow August 2019
CLASSIC ROCK. June 2019, Exotic, alluring, the self style last chanteuse sighs and emotes a world weary ennui.Snatched glimpses of Soho refracted through an absinthe haze. Glorious, libertine , intoxicating. Ian Fortnam June 2019
NEIL SPENCER ( NME- The Observer ) WRITES: To old Soho last week, the launch of La Derniere Chanteuse's Ecstase. Resplendant in green satin, an owl mask perched on her chapeau, Anne threw shapes derived from the sirens of pre and post-war Paris. Sweet home movie of the Riviera too
THEN… THERE'S THE ART CD
Madame Sex & l'Ame Erotique
In spite of a generic art world and music industry , here comes authentic little paintings with a gem of a CD inside!  – 26 tracks – Signed
List of tracks : MADAME SEX & L' AME EROTIQUE
Queen Maria / Ace of Spade / Madame Sex / The Land of Plenty / Letter to an imaginary lover / Over The Top / Pigalle, London, Paris / E-rotica De Toi/ C***t Me In/ Saint Orgasm / X Amount / The Whole / La Femme Chat / Not Only The Flesh / Sulfur /Are You For Real? /You Give Me Asthma / 23 /La Pucelle / Nothing Happens…/Red Like Envy / A New Life / Le Poète Est Anglais/ The Garden of Eden / Voodoo Doll / Lunch
Other reviews for Ecstase   :
Doug: ECSTASE has reached American shores. Thank God.Boerum Hill, Brooklyn,New York to be exact. I listened quickly ( as I was heading out to the cinema) and that is EXACTLY what you DON'T do. This is not a toss away, play today, forget tomorrow album.This is a work of art. As is anything Anne Pigalle touches.
It's a personal album, and in a day and age where personal, as in what's important to you, gets lost by the second. But as in any great work of art , the artists vulnerability , which in this case lays between the grooves, gives rise to the listeners.
When you listen to as much music as I do and for as long as I have, you can't help it- your brain is going to match it up with something you know. And the two names that came up immediately were Tom Waits and Lou Reed. And it's not that the record sounds like either artist. The connection is the individuality, the fierce stand for personal creativity. And whether it was Pigalle's intention or not, it's a call to arms for your own.
Matt
: 'I have no words to describe how brilliant this record is. It's beyond words. Wherever you are, you ought to purchase a copy of this jewel before all copies are gone. It's for me the album of the year 2018. I'm literally spellbound by Anne's unique interpretation and her stunning voice. The Lynch-esque atmosphere emerging from the orchestrations and arrangements is hauting. I can't stop playing it over and over again. Sorry if I'm very bad at writing reviews: all i can say is "buy it with eyes closed, you shall not regret it ". You can only regret not to own a copy when they're all sold out!'
Martin :'Listening to the wonderful album. I am totally mesmerized by it. It's a must have !'
Solange : 'Sublime nouvel album d'Anne Pigalle aka The Last Chanteuse. Totaly home made en édition limitée. Only for those who have taste.'
Martin: 'Listening to the wonderful album. I am totally mesmerized by it. It's a must have !'
Andy : Anne, Ecstase is a superb album. I listened intently to the whole thing from start to finish – something I hadn't done with any new album in years – and it was such a deliciously intense and intimate experience
Sampler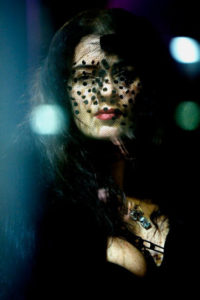 1.By Kevin Cummins ' The Queen Of Soho
'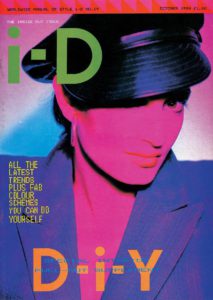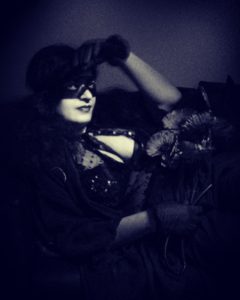 2.By Derek Ridgers at London studio
                                             3.By NickKnight ID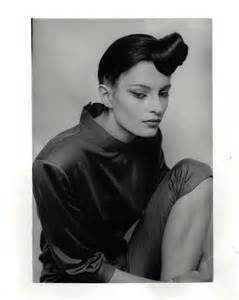 4.By Mario Testino
********************************************
WHAT PEOPLE SAY:
"As Anne Pigalle strutted her stuff, the cameramen went into overdrive. She looked as though she just got up after a night on the absinthe and sung wonderfully"
– JOHN PEEL
'The legendary chanteuse"
– THE HUFFINGTON POST
"The music and fashion muse on a life less ordinary"
– DAZED AND CONFUSED
" Moody, magnificent, and with a stunning range, Anne Pigalle's shows transport you to a world of gorgeous sensuality and vanished times. Breathtakingly good."
– CHRIS SALEWICZ .
Miss Pigalle has performed in : UK, USA, France, Mexico. Japan, Afrika, Switzerland, Spain, Italy,, Austria, Germany.
Miss Pigalle has exhibited in the UK, USA, France and Mexico.
Miss Pigalle has been written about in : Dazed and Confused, I-D Magazine, The Face, Blitz, The Sunday Times, The Independant, State Magazine, Best, City, The Times, Telerama, Detour, Metal ( Spain ), Tatler, Harpers&Queen, Hi Style ( Japan ), The Daily Mail, Smash Hits, Ms London, Metro, Spin Magazine (US), Metal Hurlant, Wiener, Elle, Zig Zag, Actuel, Nude, The Guardian. VSD, City Limits, the LA Reader, Unique, Lei, Vogue, France Soir, Marie Claire, Mojo, Cut, Premiere, The Quietus, Dangerous Minds, Honey, Melody Maker, NME, Music Week, Undercurrent, Record Collector, The London Paper, Time Out, Photo, Stella, Esquire, Zoom, The Telegraph, Bizarre, classic Rock, etc…
https://annepigalle.wordpress.com/
Instagram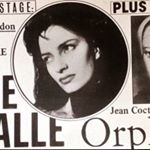 YouTube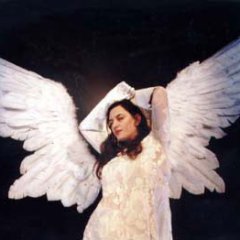 Live booking inquiries
http://annepigalle.wordpress.com/contact/

Ecstase Album Cd launch at the Horse hospital
Radio show with Peter Culshaw October 2019
https://theartsdesk.com/new-music/theartsdesk-radio-show-25-bohemian-chanteuse-anne-pigalle?fbclid=IwAR38yLz-j0GLe1oSK2QpnIeTuCDpe8u6jgPJjvhYKnJ56o6u1BUhIdWDRpI

***************************************************** **** AWARD WINNER for best ART FILM at the Portobello film festival 2019 for the multi media film project Ecstase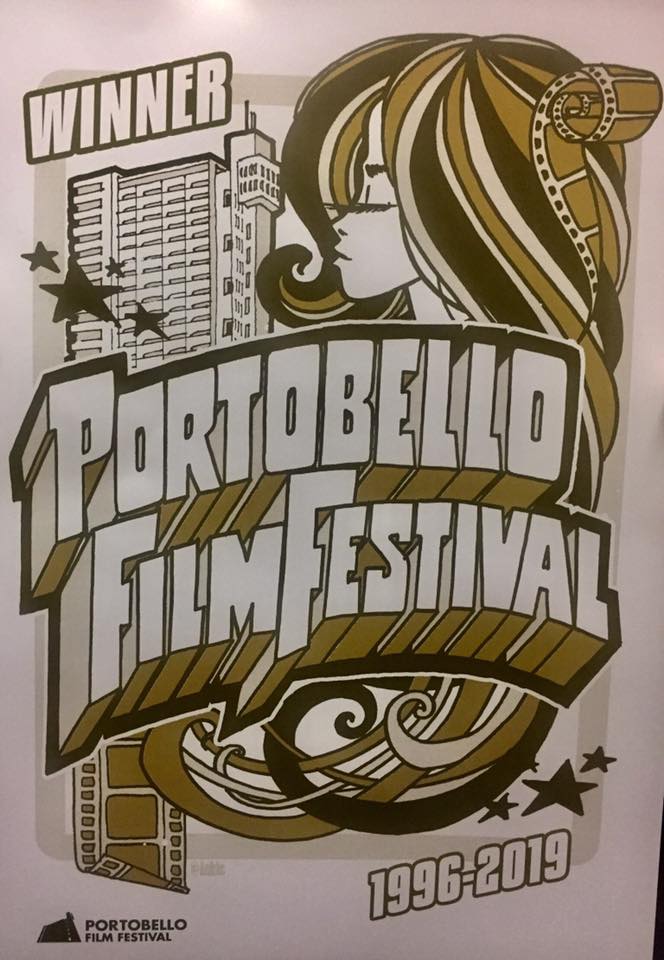 ********************************************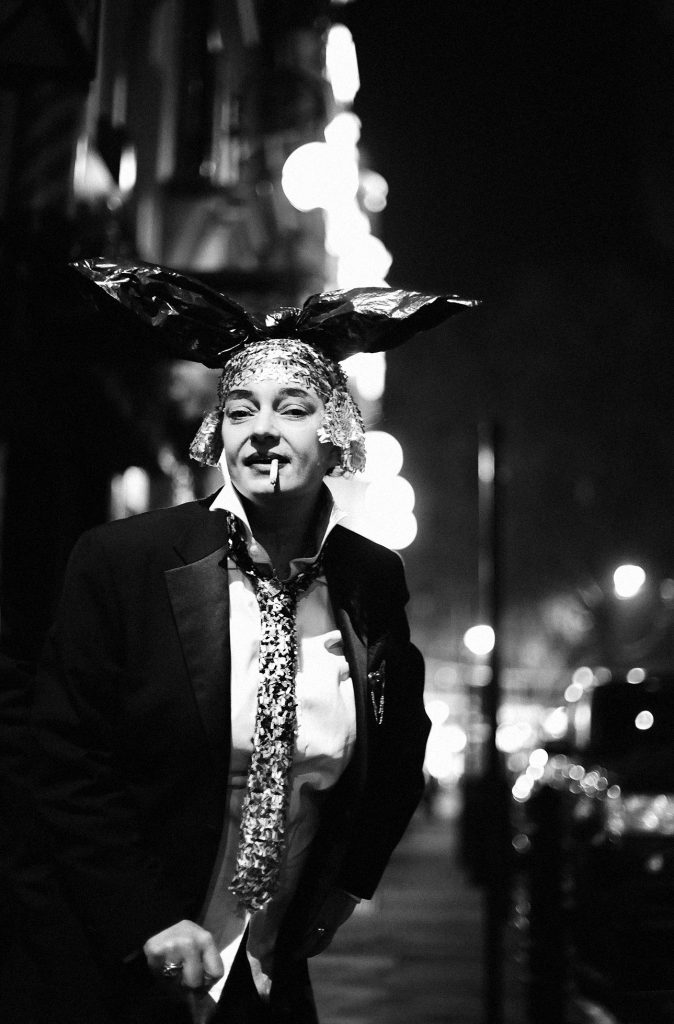 You can also buy Anne Pigalle's art on and from Instagram
https://www.instagram.com/annepigalle/?hl=en
For Bookings enquire at pigallissimo@hotmail.com
*******************************************